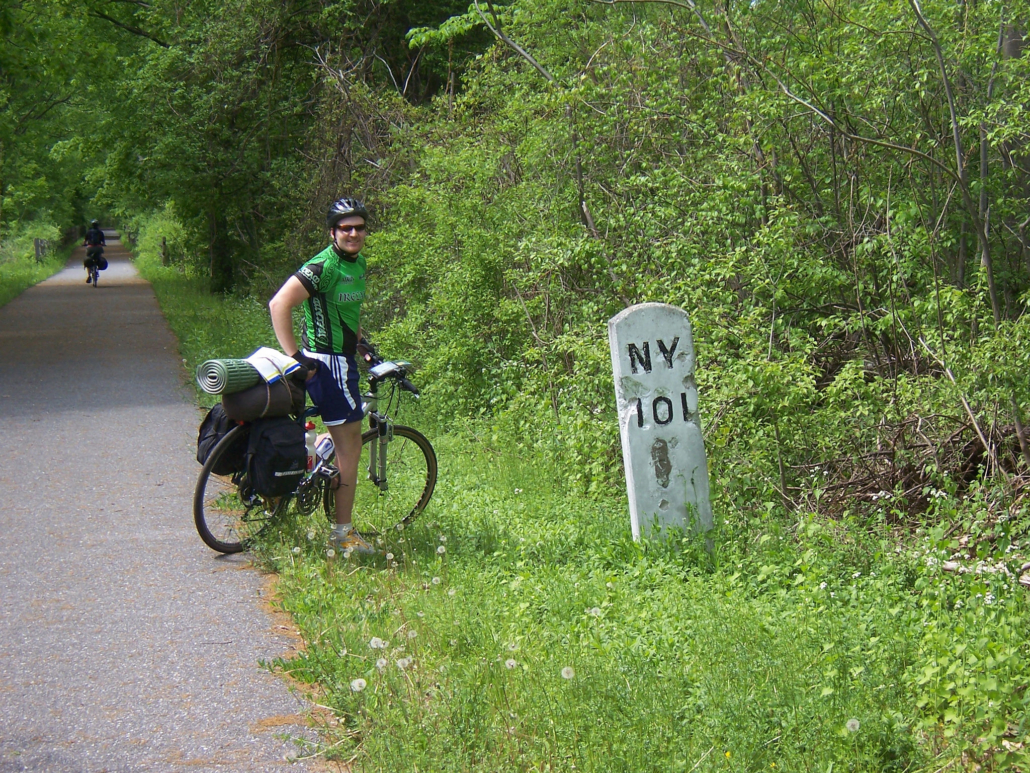 The Harlem Valley Rail Trail is one of the most beautiful rail trails in New York State. It's also one of the easiest to get to since begins in a Metro-North train station parking lot. The Harlem Valley Rail Trail also has lots of amenities along it's route including farmers markets, restaurants and swimming holes.  It's the perfect getaway for a day ride. And it also makes for a great destination for two of the tours we offer at Gotham Bicycle Tours: our Hudson Valley Bike Tour and our Harlem Valley Rail Ride Weekend. We also run private tours on this trail, because it is so nice!
The Harlem Valley Rail Trail can trace its history back to 1852, when the New York and Harlem Railroad was constructed as far north as Chatham, New  York. The New York and Harlem was one of America's oldest railroads, which was eventually absorbed into the New York Central, and ultimately into Metro-North Railroad as the Harlem Line. However, by the time Metro-North Railroad acquired the line, commuter rail service only went as far north as Dover Plains, with the rest of the line being abandoned.
Fortunately in the late 1990's, Metro-North undertook an extension of the Harlem Line to Wassaic, NY.  As part of the extension, the Harlem Valley Rail Trail was built on top of the abandoned rail alignment north of Wassaic. With this project, the first "intermodal" train to bike hub was created in the New York Metro region.
The Harlem Valley Rail Trail is currently open as a 23 mile trail between Wassaic and Copake Falls. Full information and maps can be found at the Harlem Valley Rail Trail Association's website at: http://hvrt.org/
The amenities on this trail are some of the best around.  There are always plenty of places to eat in Millerton, 11 miles north of the trail start in Wassaic. On Saturdays you can even grab lunch at a great farmers market that has all kinds of wonderful food from all of the farms you just rode past on your bike.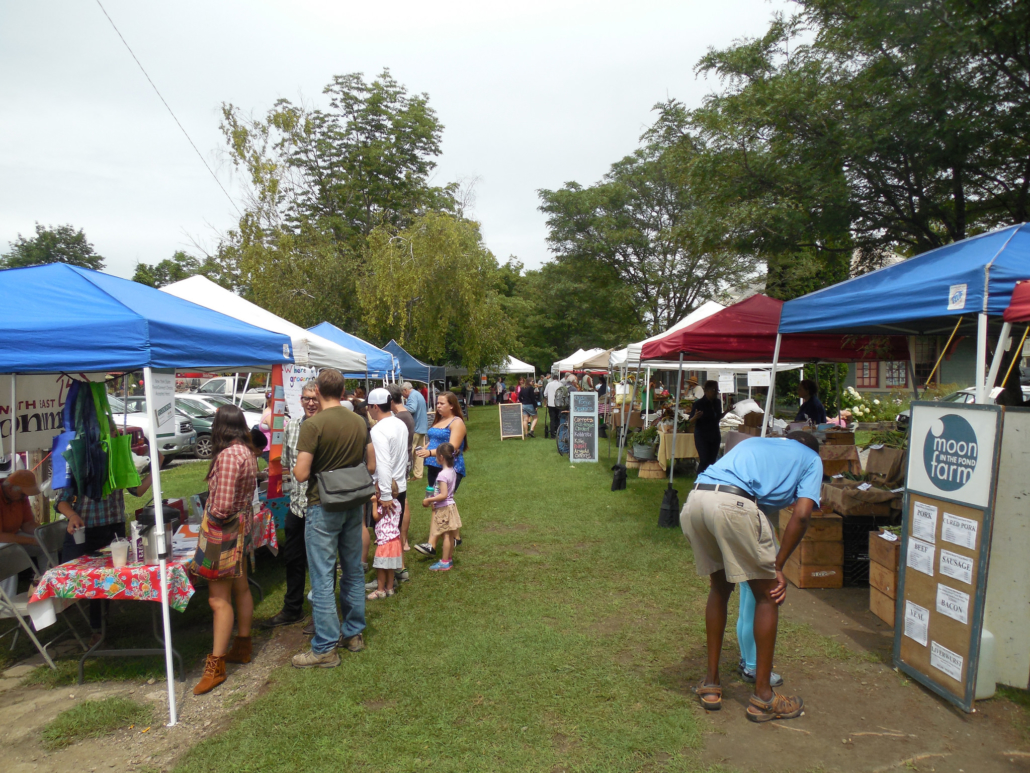 As you push north, you'll pass Taconic State Park in Copake Falls which has camping, a waterfall hike…and a great lifeguarded swimming hole in an old quarry that is super refreshing on a hot summer day.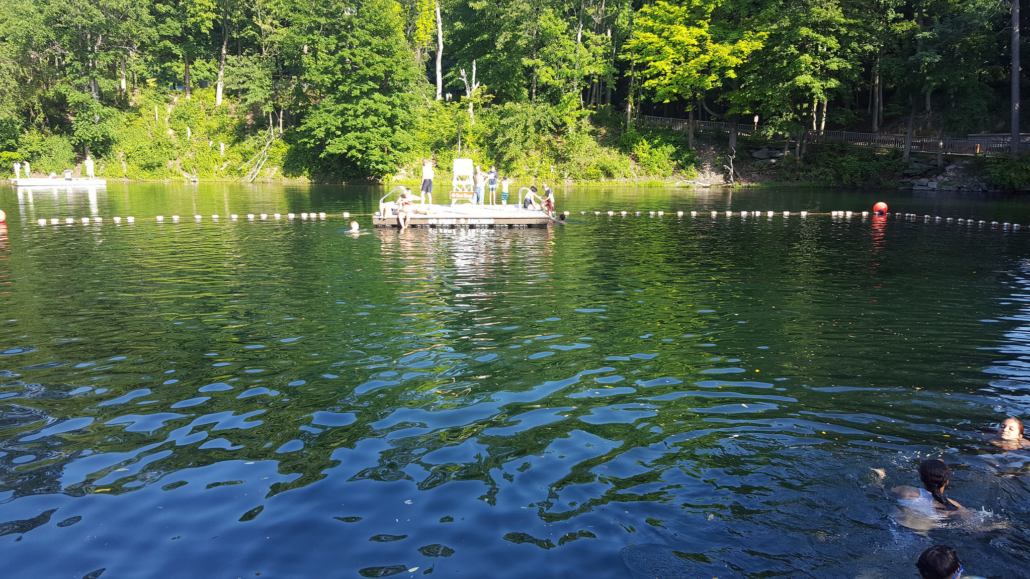 Just north of the park is one of the most scenic segments of the trail, where you ride through a lush valley.  The first time we rode through this spot with our 6-year old son, he asked us "is this God's world?" because it looked like the pictures he had seen of Heaven!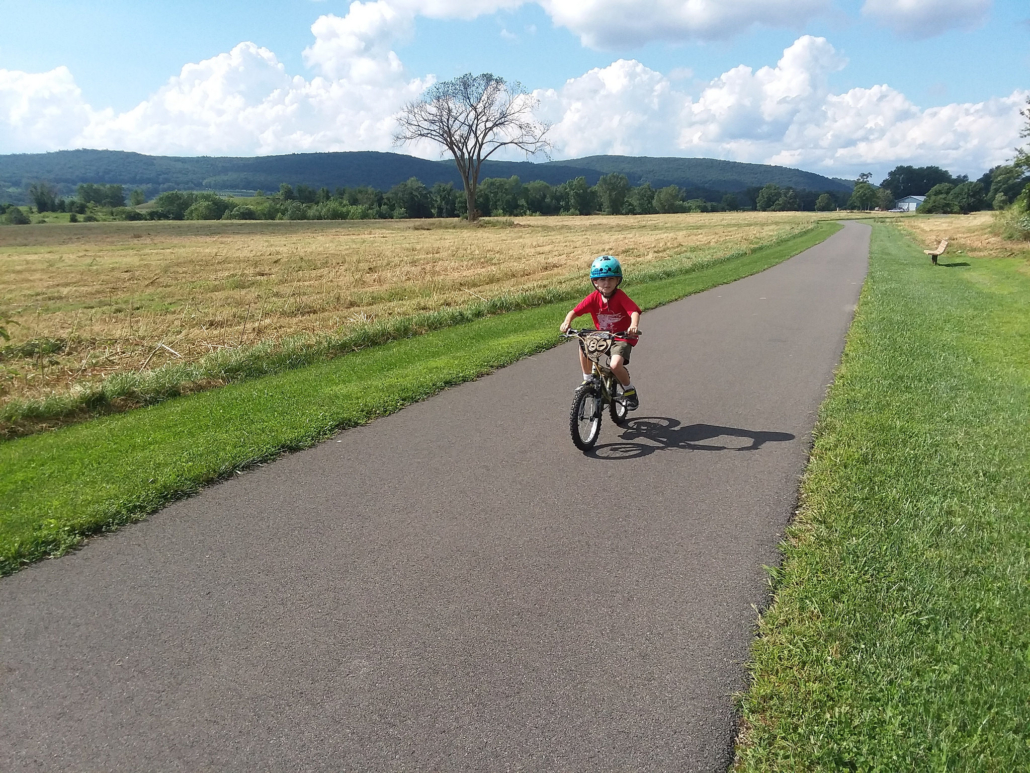 https://gothambiketours.com/wp-content/uploads/Banner-Logo-300x60.png
0
0
Laura Willis
https://gothambiketours.com/wp-content/uploads/Banner-Logo-300x60.png
Laura Willis
2018-06-26 22:41:13
2021-03-31 20:31:13
Riding the Harlem Valley Rail Trail