The Hudson Valley is a region renowned for its natural beauty and history…
and it's all there waiting for you to explore on your bicycle
with Gotham Bicycle Tours!
The beautiful scenery of the Hudson Valley has long provided peaceful inspiration for those who have traveled through it for centuries. Now thanks to its quiet roads, farmstands, locally-sourced restaurants and historic sites, it is becoming a premier bicycling destination. Let Gotham Bicycle Tours show you the best of what this region has to offer! We know all the great spots for riding, swimming farm-to-table dining and more.
You can experience the joy of riding in this beautiful region with a customized tour package of any length and duration. No matter what you are looking for, we can put a package together for you after an initial consultation. Our overnight tours can feature a range of accommodations from camping to luxury hotels and you can choose how much you would like to ride each day.  All of your bags and equipment are carried in our support vehicle while you ride.  An example itinerary (with camping) is shown below.
Because our tours are customized, they are for private groups only. However, if you do not have a group, click here to tell us when you want to go and we'll try to match you with other riders for our camping itinerary below.
EXAMPLE ITINERARY
3-day tour packages start at $1,875 (plus NYS sales tax) for up to 4 riders. Additional riders are $375 plus tax.
Don't have a group? Click here to tell us when you want to go and we'll try to match you with other riders.
This tour can be set up for any 3-day period for private groups, starting at $1,875 plus tax. Base price includes up to 4 riders with the camping tour itinerary described below. The tour can be customized to your specifications for an additional fee. $500 non-refundable deposit required to book a tour date for up to 4 riders. An additional $100 non-refundable deposit is required for each additional rider. Click here for cancellation policy.
This tour involves camping (Rent any gear you need, or go "glamping"!)
 Option to stay in nearby hotels for an extra fee.
This tour includes 2 dinners and 2 breakfasts at campgrounds. All meals include as much locally sourced food as possible from the Hudson Valley!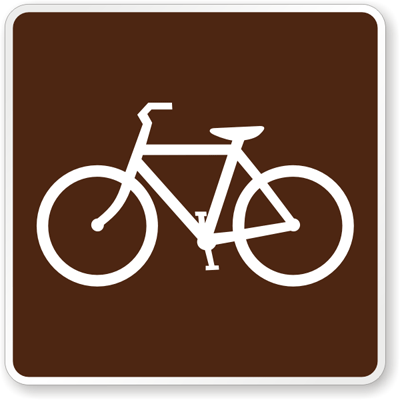 Rental bikes available for an extra fee  

Discounted round-trip rail fare is available for riders taking the train from NYC.
Day 1: Harlem Valley
23.3 miles. Mostly flat rail-trail. Rolling hills in other spots.
The day begins at the Wassaic Metro-North station which is located right at the southern end of the Harlem Valley Rail Trail. It's the perfect launch point if you are taking the train up from NYC. If you are driving, you can park at the tour end in Poughkeepsie and be shuttled over. Our team will meet you here and you'll have access to our support van to store everything you do not want to ride with, such as bags, equipment, etc. We will also provide you with snacks, energy bars and beverages to get you on your way.
In Wassaic you'll have direct access to the beautiful Harlem Valley Rail Trail. This is a car-free trail that takes you through the fertile farms and historic towns of the Harlem Valley. You will, however, have to ride on a quiet rural road along portions of this ride, since there are gaps in the trail. There are rolling hills in this section. The route is entirely paved and there are various stores and services along the route, as well as historical markers which explain the history of this fascinating region.
Lunch is "on your own", but there are plenty of places to stop, including the quaint Village of Millerton, which is about halfway along the route.
The rail trail ends at Taconic State Park in Copake Falls where camp would be set up. Since you will likely have time before dinner, you have the opportunity to explore a lot of what this park has to offer. Highlights include a short hike to Bash Bish Falls, exploring the historic iron works or swimming in an abandoned ore pit. Also, if you want to do additional bike riding, the roads around this park are ideal to explore on your bike.
Once we are settled in, dinner is served in the park's picnic pavilion, where do a cook-out. There is also a deli nearby as well as a bar, for those seeking to purchase other items or enjoy a game of pool and music at the bar.
Day 2: East to West
46.7 miles. Rolling hills, mostly downward.
Day 2 starts with breakfast served at the campground. Then, after breaking down camp and stowing gear in the van, the ride begins westward towards the Hudson River riding back roads with very little traffic. This will be a longer and more challenging ride than Day 1, but you also have all day so you can take your time. While the terrain is hillier on Day 2,  the good news is that you are generally moving from a higher to lower elevation.  So for every uphill climb you encounter, the downhill on the other side is much longer. So you'll be spending more time riding down hills than up.
Lunch is again "on your own" but you will have plenty of opportunities for breaks. Highlights include the historic Village of Red Hook as well as a potential swim at Lake Taghkanic State Park. After vaulting across the Hudson River on the Kingston-Rhinecliff Bridge, you'll also have an opportunity to explore historic Kingston before turning south for the last few miles, winding along the Roundout Creek on your way to Rosendale.
Rosendale is a town once known for its cement plant. Today it is better known as a local artists community featuring an interesting main street located in a steep valley along the Wallkill River. Live music is usually offered somewhere in Rosendale on any day, including at the Rail Trail Café which is near our camping spot. 
Day 3: Wallkill Valley
Day 3 – Choice of route, ranging between 19 or 41 miles. Mostly flat rail-trail. Rolling hills in other spots.
Day 3 starts with breakfast at the campground. After we pack up, we ride up to the top of a massive train trestle…which is now the Wallkill Valley Rail Trail. After taking your pictures of the gorgeous valley beneath you, you'll start riding south on this beautiful pathway. This trailway is not paved – it has a gravel/stonedust surface, which could have muddy spots in places after a rain. Riders using road bikes will be given an alternate route using roads if they do not want to take their bikes on this trail. Hybrid bikes and mountain bikes will have no problem on this relatively smooth, yet unpaved trail.
The shorter distances of Day 3 allow for time to explore things along the way. Highlights include the Village of New Paltz, which is an ideal place to get lunch (again "on your own"). They also have a pool nearby if you want to go swimming. Those looking to ride the shortest route will get to experience the fantastic "Walkway over the Hudson", an abandoned railroad trestle which was converted into a walkway that takes you to Poughkeepsie (the endpoint of the short ride). The Walkway is extremely scenic!
Those looking to do a longer ride will have the option to add on a distillery tour, vineyard and wine tastings. (Additional costs apply) Participants can choose to do any combination of these.
         Take a tour and enjoy a tasting at Tuthilltown Spirits, New York's first whisky distillery since prohibition, and makers of Hudson Whiskey.
         Visit beautiful Whitecliff Vineyard for a tasting of their wines. Whatever you buy, we will pick up and carry for you!
         Have lunch or check out even more Hudson Valley products the Gardiner Liquid Mercantile for a region-wide tasting of beer, wine, spirits and ciders. Again, whatever you buy, we will pick up!
If you do these options you can ride over to Poughkeepsie and the Walkway Over the Hudson, or push on to Beacon and ride across the Newburgh-Beacon Bridge. Both places have numerous restaurants and stores if you are looking to grab a bite (or a beer) before heading home. We can also shuttle you from the last wine tasting stop to the train station if you cannot finish the ride.
From Poughkeepsie or Beacon there is hourly train service back to NYC. If you drove to the ride, your car would be parked at the Poughkeepsie station and you could end the ride at your car.
This was hardly my first time bike touring, but it was my first time with your tour and I highly recommend Gotham Bike Tours to anyone who wants to see the world by bike, whether experienced like me or a novice or somewhere in between.  You went above and beyond what I would have expected to make the trip enjoyable and rewarding for all.  It's clear that you and Laura are in this first and foremost for the love of bike touring and to share that love with others.