Hudson Valley Craft Brewery Bike Tour
One-day bike tour on the "Old-Put" bike path that ends at Captain Lawrence Brewery
DAY RIDE TO CAPTAIN LAWRENCE BREWERY
2023 Bike Tour Dates: May 14, June 11, July 30, October 29
Tour Price: $105 plus NYS Sales Tax ($10 discount for people who don't want beer – use code NO BEER at checkout)
There's no better way to spend a day on a bike than riding a car-free bike path that ends at a great local brewery. Lunch, beer and beautiful scenery are all included on this great day out!  
The Putnam Division of the New York Central Railroad – the "Old Put" – used to chug commuters into New York City from communities in Westchester and Putnam Counties. First run with steam trains, then with diesels, the route was ultimately abandoned in the 1950's as the region's highways were constructed. Fortunately, much of the railroad right-of-way was left in tact, and now it is a bike path stretching 48 miles between Van Cortlandt Park in the Bronx and Brewster which is now part of the Empire State Trail.
This bike tour will take you on the northernmost 35 miles of this trail – a ride that is mostly free of cars, with plenty of scenic views along the way. You won't believe how close you are to NYC and its suburbs while you are on this trail!  Historic markers and remnants of the old railroad line the route, giving you an opportunity to learn about the history of the railroad and the communities it served.
When you reach the end of the ride, you'll get to experience Captain Lawrence Brewery and taste a selection of their beers! A made-to-order picnic lunch is also included!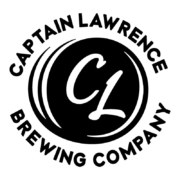 THE DETAILS
The ride begins at the north end of the "Old Put" in Brewster, NY. Take the Metro-North train to Brewster with your bike (bikes are allowed on the train) and meet us there where we will hook you up with energy bars, snacks and water before sending you on your way "down the line". The train you will need to take departs Grand Central at 9:10 a.m., Harlem-125th Street at 9:20 a.m. or Fordham at 9:28 a.m.  (If you are not coming from NYC, you can also drive to the North White Plains train station where you can park for free and board this same train at 9:48 a.m.)
From Brewster it is a beautiful 35-mile ride under an almost continuous canopy of trees, with plenty of interesting sights along the way. Enjoy a picnic lunch at the midway point, then ride on to the "last stop" in Elmsford at the Captain Lawrence Brewery where you'll get to try out the beer. When the brewery closes at 6, both you and your bicycle will be transported to the North White Plains train station for the train ride home (or to meet your car if you parked there).
As with all of our tours, we offer vehicle support on this tour. That means we are there for you if you can't finish the ride or experience a breakdown with your bike. We can come pick you up!
PRICE: $105 plus NYS sales tax.
Click here for cancellation policy.
Price includes unlimited snacks and water, picnic lunch, samples of various beers, and transport of you and your bike back to a train station. Round trip rail fare from Grand Central Terminal optional. Price does not include rental bikes. Rental bikes with helmets are available for $75. 
Want to do this ride on a different date? Contact us to schedule a private ride for a group of 6 or more!
Thanks again for everything! It was a great experience. See you in the fall for a one day ride.